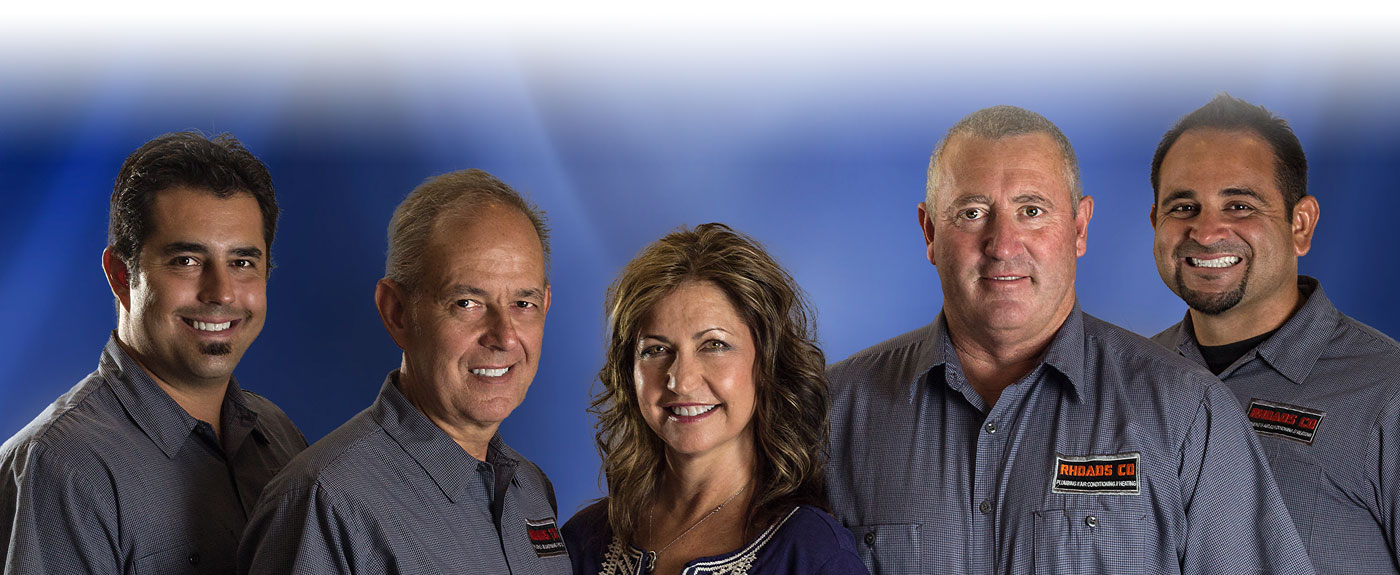 RHOADS CO was established in 1964, serving the state of New Mexico by providing quality workmanship and products. Founder, Bob Rhoads (pictured right) founded a strong Christian morality and discipline based company. His hard work and demand for excellence quickly established a reputation for quality. He was known for his personal attention to detail and the wonderful smile that warmed your heart. In early 2013, Bob and his wife Darlene both passed away within 3 weeks of each other after a long life of awesome love together. His legacy is living on in the lives of the men, women and families represented by this great company.

In 1979, Rick Rhoads (Bob's son) returned from college to work for the Company full time. Due to his previous experience at Rhoads Co in High School, he too quickly established a reputation for excellence. Over the years he has been estimating, managing projects, directing and supervising field personnel. As President of RHOADS CO, Rick supervises the operation of daily business and he is a majority shareholder.
Rick's son, Westin is now continuing the family tradition of employment within this great business. He serves as Project Manager/Treasurer overseeing business development opportunities and management responsibilities.

Each of the men above enjoy time away from work strengthening their families and relationships with friends.

Through the years, RHOADS CO has earned a preferred status with our customers. Plumbing, Heating, and Air Conditioning is our main focus. This includes Industrial, Commercial, Hospital, Institutional, and Residential projects as well as service and repair. In addition to our 50+ Team Members, we have many partner companies to expand our capabilities. No project is too large or too small. From a $15M Industrial Project to a Kitchen Drain Cleaning or Air Conditioning Repair, RHOADS CO can do it. RHOADS CO is a Carrier Air Conditioning Factory Authorized Dealer and we install and service all brands. Technicians are available for emergency service 24/7, 365 days a year.

RHOADS CO is also proud to provide other divisions: Drain Tiger - rescuing all levels of drain problems and keeping you running smooth. La Bella Vita Homes - Energy Star and Build Green NM Certified Homes, La Bella Vita Plaza Business Complex & La Bella Vita Customs. Synergy Foam Solutions - Spray Foam insulation for current structures and new construction.