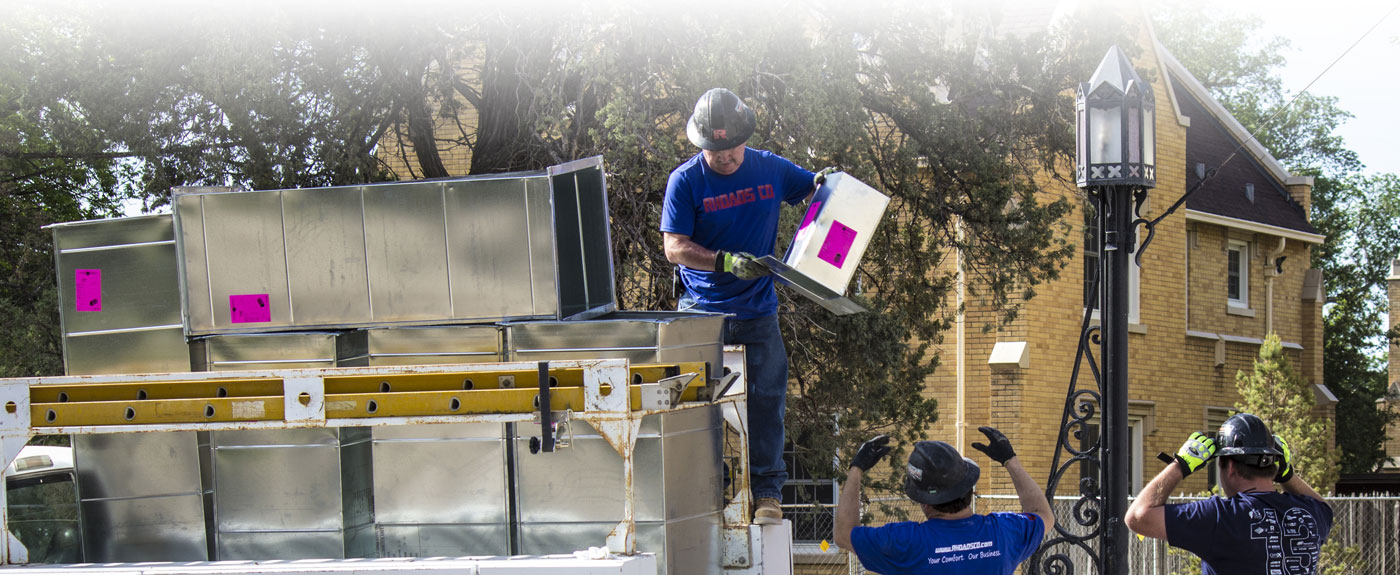 Quality
According to Webster "Quality" is defined as "a degree or grade of excellence". RHOADS CO believes it is defined by the many long term relationships we have fostered with repeat clients. Our clients return to do their business with RHOADS CO based upon our ability to meet schedules and budget while providing quality products and service. As an added bonus, we establish a trustworthy organization all the way down to the employee.
RHOADS CO encourages trustworthiness through its participation in the Character Counts program. We train, educate and acknowledge productive character traits in the work place. We are a drug/alcohol free business and work hard to take care of our employees.
Industry is continually changing and evolving. RHOADS CO strives to stay abreast of these changes by participation in PHCC, ACCA, NAHB, MCA, LEED, NHBA and others. Involvement with these industry organizations allows for healthy dialogs to review the latest industry changes and improvements at a national level.
RHOADS CO employees hold over 90 licenses in the states of New Mexico and Texas. Licenses include: Mechanical, Sheet-metal, Plumber, Medical Gas, Gas Fitter, Refrigeration, Pipe Fitter, Electrical, and Back-flow Preventer. Continuing education requirements are kept current and all licenses are in good standing with no disputes.
As of 2011, RHOADS CO has a MOD experience of .97, an OSHA rating of 1.1 and EMR rating of .97. We are the only Factory Authorized Dealer of Carrier equipment for Southeast New Mexico. An exceptional high level of customer satisfaction is tracked through customer surveys after in-home/business visits. Each Technician has earned NATE certification, which is the leading certification program in heating, ventilation, air-conditioning & refrigeration and is the only test supported by the entire industry. Carrier Factory Authorized Dealers are required to meet strict guidelines of insurance, liability coverage, EPA certifications, warranties, product training, installation and repair procedures.
RHOADS CO is committed to a quality work environment for our employees and clients. We have never failed to complete a project to 100% of the contractual agreement.
Safety
RHOADS CO believes incident and injury free construction is obtainable. As a company, we embrace a culture that empowers people to take whatever action is necessary to ensure a safe work environment.
Safety is paramount from corporate down to the employee and it shows in our excellent safety record. We continually invest in safety training and promote safety through various programs. All OSHA regulations are observed and maintained as the minimum standard for employees.
We have programs and procedures to cover every aspect of safety on a construction project. Our written safety plan is implemented prior to an employee working on site. RHOADS CO focuses not only on industry standards but personal behavior, and enabling employees to make intelligent choices both for the employee and team. Training includes but is not limited to: Tool Box Safety Reviews, Site Audits, Safety Newsletters, Time & Effort Pre-Task Safe Planning and is rewarded with team safety bonuses. RHOADS CO holds an EMR rating of .97. Areas of Training in the following:
General Employee Safety
Ladders & Scaffolding
Chemical & Flammable Materials
Fire Safety
Fall Protection
Emergency Response
Material Handling
Electrical
Excavation
Power Tools
General Rules